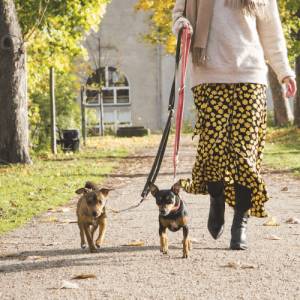 Dog Walker Job Bakersfield, CA
Dog Walker Job Bakersfield, CA- Salary: $200 - $400 a week Job Type: Part-time/ Contract
Full Job Description
Full Job Description- Interested in Dog walker jobs, Bakersfield? Cuddlytails is looking for independent representatives to serve as dog walkers and pet sitters. Our hiring structure is geared for individuals who are seeking to increase their existing income with part-time work; please do not apply if you are looking for this as a full-time job.
Responsibilities
Responsibilities- Care of Client's pets in the manner requested by Client. · Being responsible for a Client's pets, which may involve daily dog walking, vacation pet sitting and/or house sitting. · Must be available at least two days per week to work pet care sits from 9.00 am to 6.00 pm. · Being exceptionally watchful and considerate of a Client's pet(s) and their belongings.
Requirements - Pet Sitter job, Cat Sitter job
Requirements - Pet Sitter job, Cat Sitter job- · Comfortable with dogs of all sizes and truly love animals of all kinds! · Must live within 15 minutes of chosen servicing area. · Clean Criminal Record · Immediate Availability · Excellent presentation and communication skills. · Must have a cell phone. If you meet all the above requirements and are interested in applying for this position, you must forward a resume detailing your experience with animals, your mobile phone number, desired location, and home address.