04 September, 2021
Posted by Admin
Dogs, Cuddly Tails, News
For every dog owner, It is impossible to spend any time apart from your furry little friend and resist his face when you are about to step outside your home. Your dog has become an inseparable part of your life, and there is no moment when you don't wish to enjoy more fun activities with him. Spending time with him can strengthen your bonds and allow you to experience immense happiness. We list below the best Dog-friendly locations in New Jersey that welcome your dog and help you enjoy lovely meals, drinks, and playtime without feeling guilty about leaving your dog all alone at home.
1. 9th & Coles Tavern
Location: 174 Coles Street, Jersey City, NJ 07302
CUISINES: Bar, American, Pub
They serve an appetizing menu that offers pizza, pasta, burgers and fries, drinks like beers, wine, cocktails, scotch, and more. While you enjoy their meal at lunch and dinner time, your dog can have some tasty food treats like grilled chicken, fish and chips, and more.
2. Liberty Prime Steakhouse
Location: 111 Montgomery St, Jersey City, NJ 07302
CUISINES: American and Bar
They serve high-quality meat and have developed a sense of delightful atmosphere with their interior décors. They provide dog-friendly tables for you to enjoy tasty meals and nice weather with your dog. They specialize in steaks like the bone-in filet or New York-aged strip. Their menu has an excellent collection of salads, seafood, and a variety of drinks.
3. Zeppelin Hall Restaurant & Biergarten
Location: 88 Liberty View DR, Jersey City, NJ 07302
CUISINES: Bar, American, German, Pub
They are known for their exquisite German & American food menu. You can sit at an outdoor garden table and enjoy beers and exotic cocktails along with a fantastic view. Your dog can enjoy their specialty giant sausages on a bun and other varieties as well.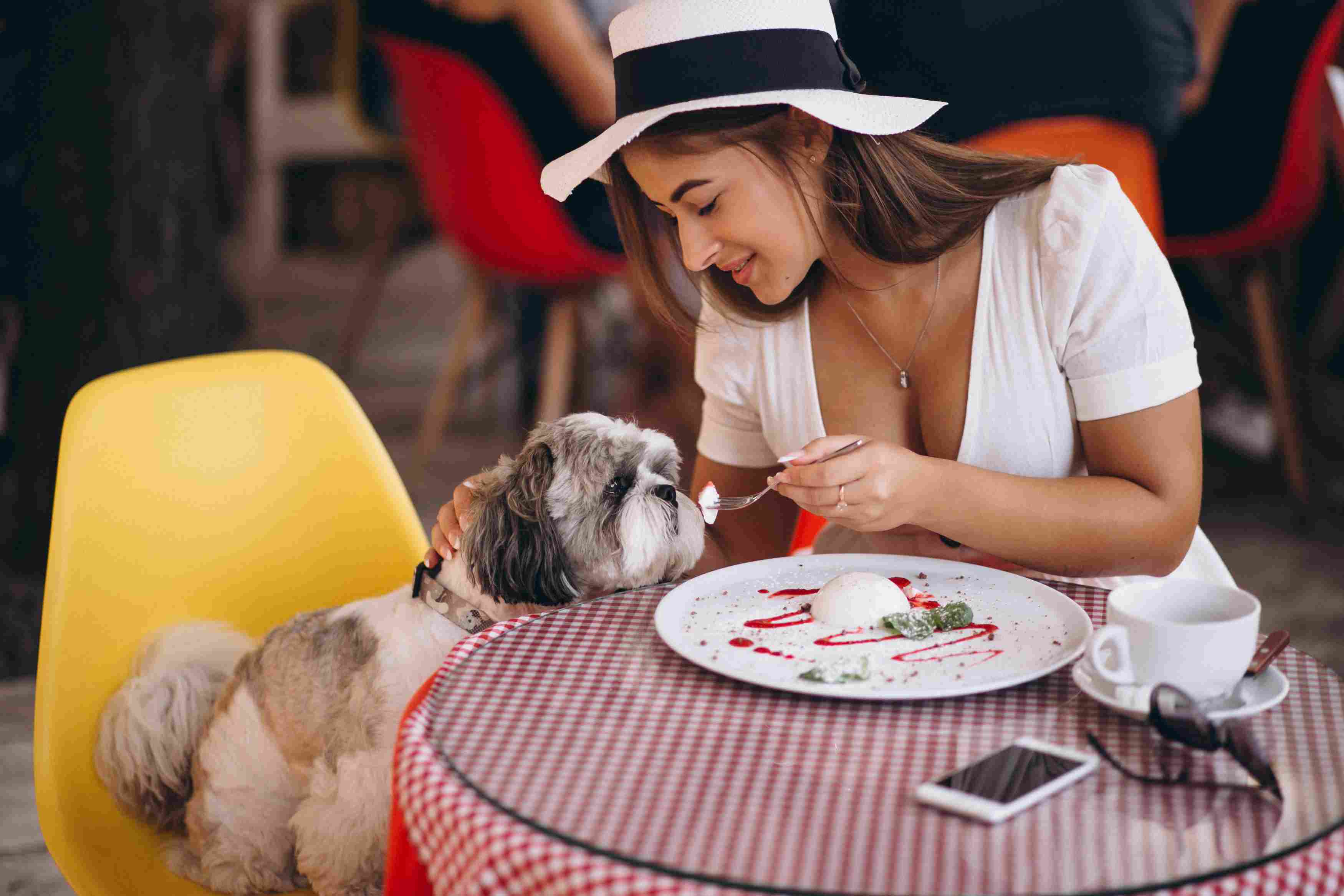 4. Hidden Grounds Coffee
Location: 148 First Street, Ground Floor, Jersey City, NJ, 07302
They are the best option to start your morning, and their caffeinated beverages are incredibly refreshing. They are a casual coffee house that serves unique Tea options like Rose chai, Creole-style cold brew & Classic masala chai. You can book an outdoor sitting table, comfortable for your dog and enjoy their bottled or fresh coffee drinks.
5. Bucket & Bay Craft Gelato
Location: 150 Bay St, Jersey City, NJ
They serve the best handmade and completely organic gelato. You and your dog can enjoy unique flavors like dark chocolate, mint chip, rose latte, and lemon sorbet. They specialize in infusing alcohol into any gelato flavor. You can taste the goodness of fresh milk and seasoned ingredients used by them.
6. Downtown Yogurt
Location: 126 Newark Ave, Jersey City, NJ
They serve mouth-watering yogurt flavors like cookies and cream, frozen chocolates, alpine vanilla, strawberry shortcake, and more. You can enjoy these delicious menu highlights that include over 50 toppings with your dog while going on a walk.
7. Wonder Bagels
Location: 517 Jersey Avenue, Jersey City, NJ 07302
They are the perfect option to enjoy breakfast with your dog. They provide outdoor tables, where you and your dog can try their delicious menu specials like a rainbow bagel, New York style bagel, muffins, and more.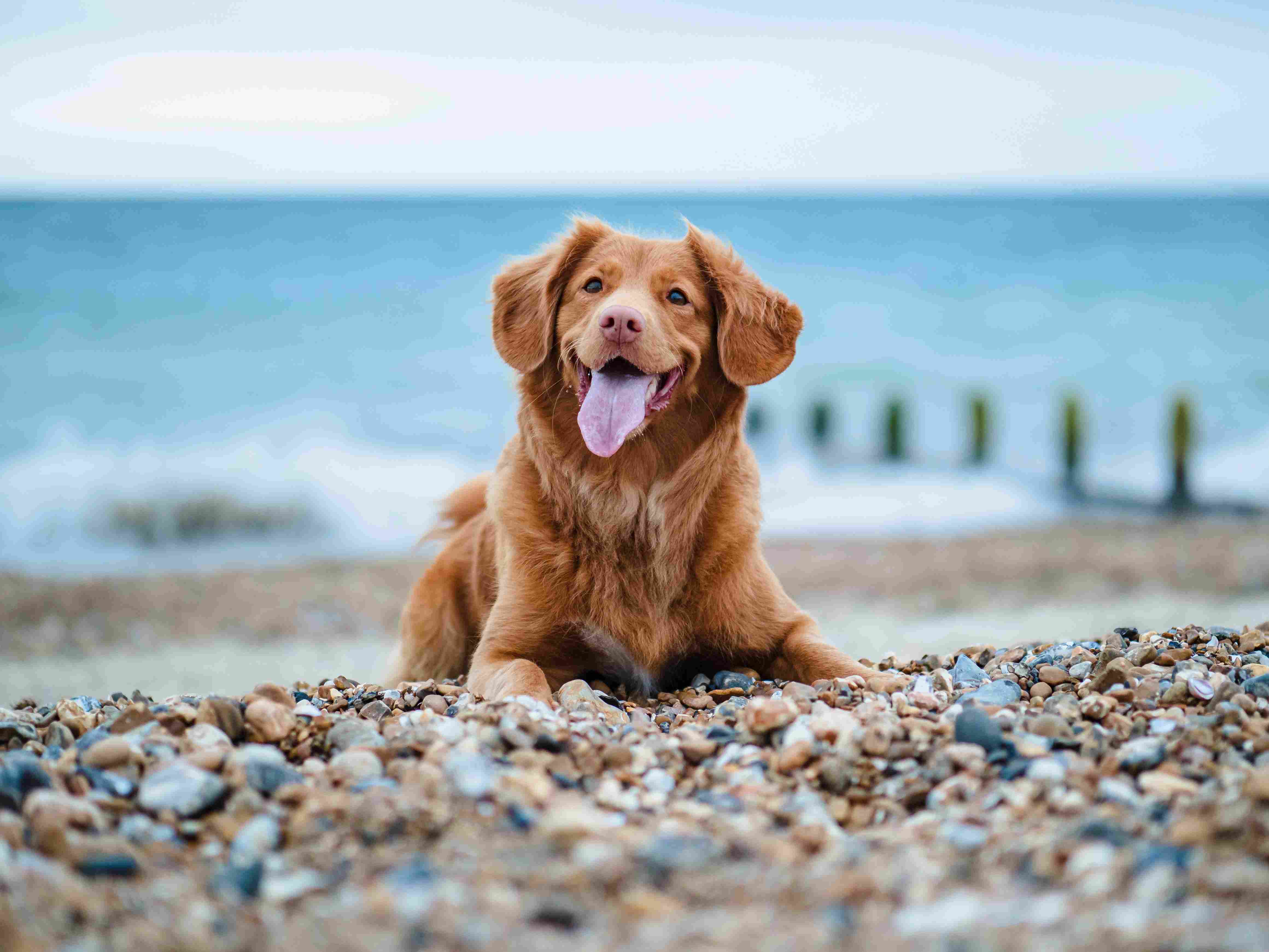 8.Longport Dog Beach
Location: Ocean Dr, Egg Harbor Township, NJ
This beach welcomes dogs of all sizes and breeds. You can enjoy a day at this beach with your dog and do fun activities like playing in sand and water or just sunbathing. You can walk your dog along with watching the beautiful sunset or sunrise.
9. Stone Harbor Beach
Location: 202 122nd St, Stone Harbor, NJ
Planning a beach day at this location can make your dog happy. Set a cheerful mood for you and your pet by playing freely without putting a leash on your dog. Bring your snacks and water bottle to enjoy the beach site. Here, you won't be charged for parking or entry fee.
10. Brigantine North End Beach
Location: 1500 E Brigantine Ave, Brigantine, NJ
This beach is perfect for enjoying nice and chilly weather. This beach site is near the seawall and is best for a family with a dog. Here, your dog must be put on a leash. The beach is recognized to be clean and provides friendly assistance to visitors.
We love your dog as much as you do! Click here to book trusted and pre-verified pet sitters or dog walkers for your furry baby!
Thanks,
CuddlyTails team